Dan Pence, DDS
Great Falls, MT Dentist
Dental Care of Great Falls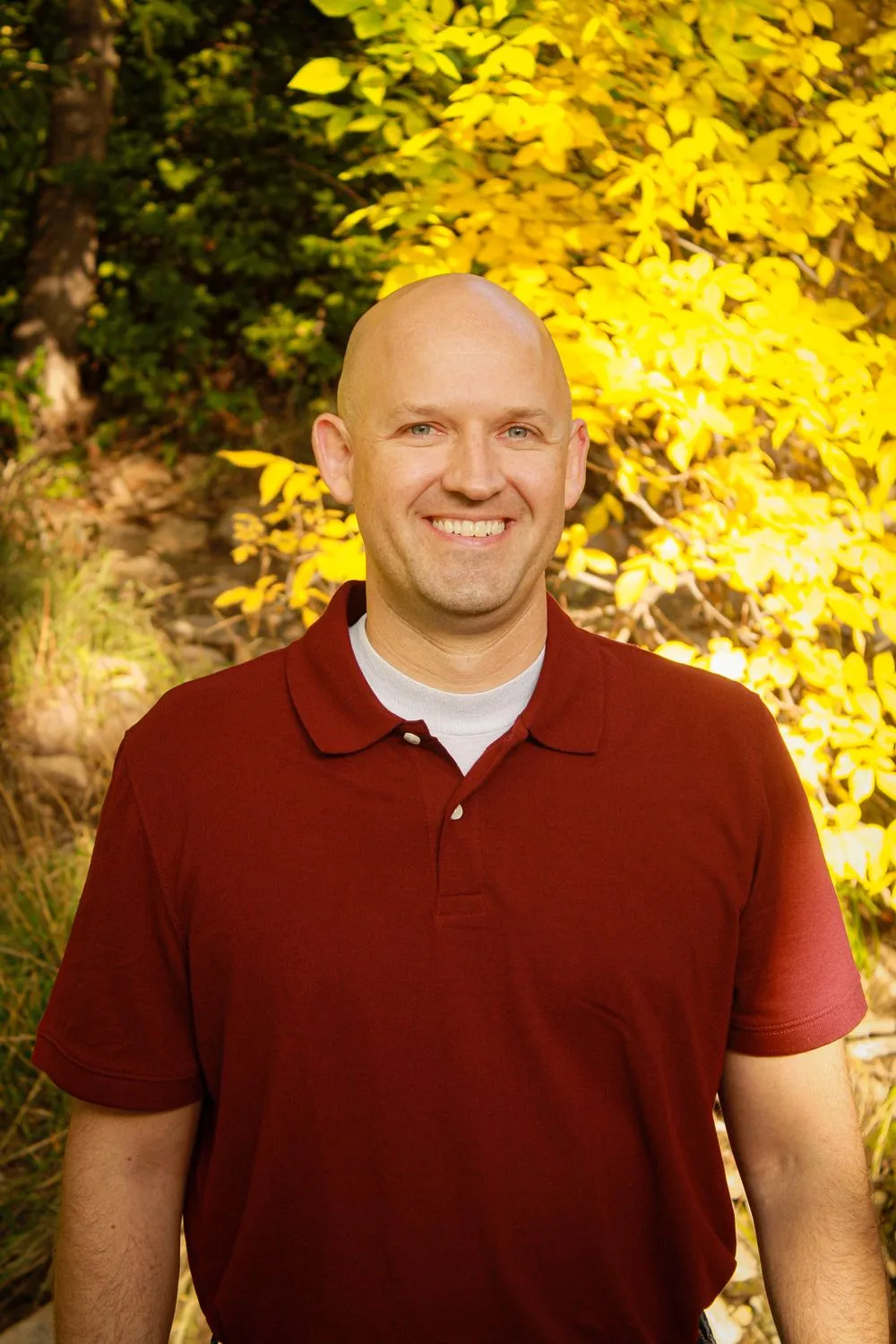 Dr. Dan Pence graduated from Creighton University School of Dentistry. After earning his D.D.S., he pursued additional training in the Dental Residency program at the University of Utah. This opportunity offered many experiences, including work in the emergency room, surgical experience, anesthesiology, and much time spent in public health.
Dr. Pence continues to pursue up-to-date training and education in order to provide the best care for his patients. He participates in local study groups, attends seminars and is certified as an Invisalign Provider.
Dr. Pence lives in Great Falls with his wife, Marianne and their two children, Emma and Seth. He enjoys camping and hiking, biking, snowboarding and most sports.
Dr. Pence can't wait to meet you and help you with your pursuit of wellness!
Our dental team is energetic and friendly. Compassionate and caring, they will go to great lengths to make sure you are comfortable and taken care of. We believe that helping someone with their health is the best thing we could be doing with our time. Each of our staff has many talents, but all are exceptional at serving our patients!
---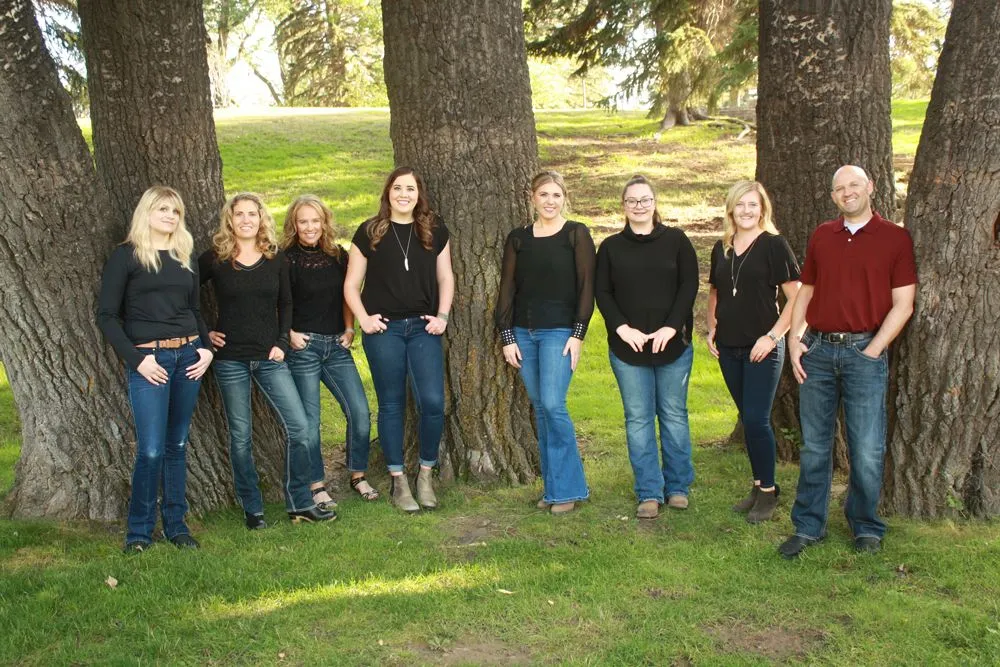 Dental Hygienist

Lena was born and raised outside of Lolo, MT. She started working in the dental field in 2006 as a dental assistant in Florence, Mt. She worked for a dentist there for 6 years before going back to school. Lena furthered her education at the University of Montana in 2014 earning her associate's degree in science. Go Griz! She then moved to Great Falls where she graduated in 2017 from GFC MSU's Dental Hygiene program.

Lena brings a well-rounded and energetic approach to patient care and loves helping people smile!

During her leisure time, you can find Lena and her boyfriend, traveling, hunting, fishing, hiking with their two dogs, and listening to music.

Dental Hygienist

Originally from Belgrade, MT, Mariah started her education at Montana State University in Bozeman. Go Cats! She was a dental assistant for 3 years before deciding to pursue a career in dental hygiene. Mariah moved to Great Falls in 2019 where she graduated, in 2021, from GFC MSU's Dental Hygiene program. Currently, she is in the process of completing her Bachelor's degree in Applied Science with a concentration in Healthcare Administration through MSU Billings.

Mariah's approach to patient care is very individualized and works with you to create a specific plan designed to meet your oral health goals.

On her time off Mariah, her husband, and their two rescue dogs enjoy the numerous outdoor activities Great Falls has to offer. Outside of the office, you may find Mariah hiking, hunting, practicing photography, or coaching youth soccer.

Dental Hygienist

Dana has lived in Montana for 32 years. She moved from Kalispell, MT to Great Falls in 2000 after graduating from Dental Hygiene school. She has been a practicing dental hygienist for 22 years and has been with Dental Care of Great Falls for 17 years. She works part-time and enjoys working with all patients and their dental needs.


It is important to Dana that her patients feel comfortable at all times and know that she is here to provide excellent dental hygiene care. She has an infectious smile, and continuous laughter, and never forgets anyone's birthday.


Outside the office, she and her husband are raising their two VERY active daughters. This includes; cheering the girls at sporting events, traveling all over for their barrel racehorse competitions, fishing, boating, riding horses in the mountains, and attending the University of Montana football games.

Dental Hygienist

Jackie is originally from sunny Scottsdale, Arizona. She moved to Bozeman, MT where she received her bachelor's degree in history and Spanish. After college she worked at a pediatric dental office for three years before deciding to go back to school to pursue a career in dentistry. She graduated from GFC MSU's dental hygiene program in 2017.

Jackie especially enjoys working with kids and is known for making her patients feel comfortable. She also loves educating patients on oral hygiene instruction, helping their smiles last a lifetime.

She is a military spouse and married to her high school sweetheart. She has two young children and two pups that keep her busy. When not working she enjoys camping, spending time outdoors, and taking yoga classes.

Dental Assistant

Heather grew up in the small town of Drummond, Montana. (Go Griz!) She loves the small-town feel of Great Falls. Heather has over 8 years of experience working in the medical field and 3 years as a dental assistant.
Heather loves working with the kids we see in our office and making sure every patient feels comfortable and relaxed.
In her spare time, Heather and her husband enjoy taking their fur baby Bella on mountain adventures any chance they get. Her hobbies also include; hunting, hiking, 4x4, and snowmobiling.

Dental Assistant

Anne was born in Grand Forks, ND. She received her dental training in the military and has been helping patients with their dental care needs since 2015. Anne moved to Great Falls after leaving the military in 2018.
Anne is always wearing a smile and is excellent at making patients feel comfortable before, during, and after treatment.

Her extracurricular adventures include spending her free time with her daughter and partner. Anne also enjoys camping, fishing, and helping her parents work on their homestead in Helena.



Office Manager

Alicia is a native Montanan born and raised in rural Cascade. After graduating from Cascade High School, she moved to Great Falls. She attended and graduated from the MSU-College of Great Fall's Dental Assisting
Program in 2009. She has been working in the dental field since 2010.

Along with providing comfort prior to the procedure, she prides herself in greeting patients with a friendly face and enjoys thoroughly educating them about their care plan.

Outside of the office, Alicia and her husband Myles, enjoy traveling and spending time with their two children. Alicia is also an active outdoors person who enjoys boating, camping, kayaking, and fishing in the
mountains.